eCommerce SEO Services For Your Online Store
Prep Digitals is a full-stack digital marketing agency. We provide ecommerce SEO services to boost your sales. With on-page and off-page SEO, technical SEO, and product SEO, we provide tailored services for your ecommerce website.
eCommerce SEO Services For Your Online Store
Prep Digitals is a leading provider of eCommerce SEO services. We specialize in ecommerce search engine optimization and offer a wide range of services to help businesses improve their online presence and drive more sales. Our expert team has years of eCommerce SEO experience and a proven track record of success. We offer keyword research, on-page optimization, link building, technical SEO, and analytics services to enhance your ecommerce website's search engine rankings. Trust Prep Digitals for all your eCommerce SEO needs. We discover the power of eCommerce SEO services and how they can benefit your business. SEO is crucial for ecommerce businesses as it improves their search engine results, increases online visibility, and drives more sales. Trust us to take your ecommerce business to the next level with our expert marketing and commerce SEO strategies.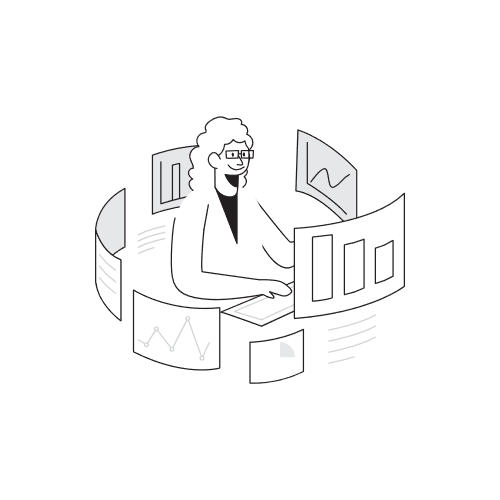 Our approach to eCommerce SEO
Prep Digitals, an eCommerce SEO service provider, offers a unique approach to optimizing online stores for search engines. Our strategy includes a combination of on-page, off-page, technical, and product optimization techniques tailored to each client's needs. We also specialize in working with various CMS platforms such as WordPress, Wix, Laravel, and Shopify. Our results-driven approach sets us apart from competitors and helps businesses increase their online visibility and sales. Discover the secret to a successful eCommerce SEO strategy with Prep Digitals. Our unique approach, including keyword research, on-page optimization, and link building, sets us apart from the competition and drives targeted traffic to your online store.
Choose the right SEO services for your website.
We offer a wide range of SEO services tailored to fit the needs of ecommerce websites.
Analyze your website and provide recommendations
After assessing your website, we will provide recommendations on how to improve your SEO rankings and traffic.
Implement our strategies and see the results
After implementing our strategy, you will see improved rankings, higher traffic, and more sales.
Get More Traffic And Sales With Our E-Commerce SEO Services
Prepare your online store for success with Prep Digitals, a leading E-commerce SEO Service Provider.
Improve your online store's visibility and search rankings with Prep Digital's professional eCommerce on-page SEO services. Your eCommerce site's content, structure, and meta tags are optimized for maximum search engine visibility.
Boost your eCommerce website's visibility and search engine ranking with our professional off-page SEO services. Our expert team will help increase your website's authority and drive more organic traffic to your site.
Our expert Technical SEO services help your eCommerce website rank higher in search engines. To ensure that your site meets industry standards and is easily crawled by search engines, we optimize your site's technical elements.
Our eCommerce Local SEO services will boost your local visibility and drive more traffic to your eCommerce store. With our team's optimization, you'll get better search engine rankings and more local customers.
Our Store Product SEO service maximizes sales online. Search engine optimization makes it easier for potential customers to find and purchase your products. We can increase your revenue and visibility in search engines.
Our Amazon Product SEO services maximize sales. We optimize product listings, improve search visibility, and drive targeted traffic to your products. Boost your online sales and visibility with Amazon Product SEO.
ECOMMERCE WEBSITE OWNER LOVE PREP DIGITALS
Don't just take our word for it.
"I love Prep Digital's services and I think they are absolutely the best in the business. I have used their SEO services for over six months now, and I am very happy with their work."
"I'm a tech-savvy person who was looking for an e-commerce solution for my blog. I found it difficult to find such a service provider, so I turned to Prep Digitals. They were very patient in answering all of my questions and helped me get on the right track in no time. The support I received from them was above and beyond."
"My website has gotten a lot of traffic since I hired Prep Digitals to help me. They have helped me reach new heights in terms of revenue and, ultimately, my success."
Are you not seeing the results your eCommerce store deserves?
Whether you have a blog or storefront, we provide the right combination of SEO services.