Web Design And Development
Make an Impressive Website
First impressions are vital to determining the value of your website. A positive impression plays a vital role in converting a visitor into a customer. Generally, the website represents you, your brand, and your company's values. Sloppy, unwelcoming sites imply that you are careless about your business or money.

As one of the best web design and development companies in Bangladesh Prep Digitals knows well how a website performs to its customer depending on the type of business and the goal of business.

We design logos, landing pages, and everything in between. Our website design and development experts will work with you hand-in-hand and craft a website that is sure to be the talk of your industry and set you apart from your competition. User experience design should allow your users to receive the content and value they are looking for.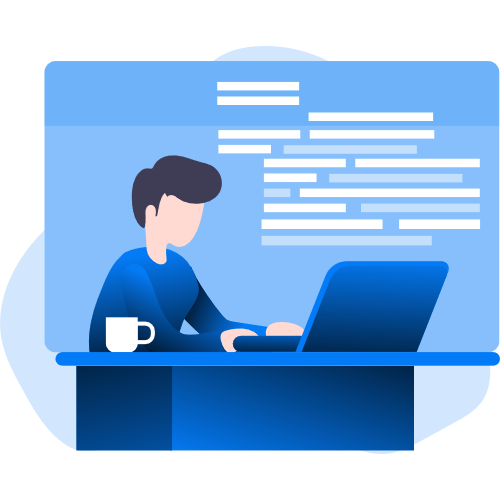 Our core focuses on the purpose of the website. Based on the purpose of the website we plan to create a performance based, search engine friendly, responsive website and landing pages which will serve customers to achieve their goals.
We follow some straight process to complete your website effectively and successfully'
Step 1: Analyzing The Needs
Firstly, we do an analysis of your business, goals, target audience, and what you want to achieve by the website.
Step 2: We do Plan
Secondly, we determine the way of work and draft our planning for what technology, tools, and strategies we will utilize.
Step 3: Team Start Designing
Based on the plan our team starts designing your website and selects the logo, color, font, style, features & making it usable.
Step 4: Development Works
Once we complete the design, it's time to build! We'll take the completed concept and turn it into a working website.
Step 5. Testing and Revision
We verify the browser, coding scripts, usability, responsiveness and we make changes where needed.
Step 6: Launching Website
Now it has been completed and is ready to launch. It's all done and we will reach you to deliver your order.
Step 7: Maintenance
If the order comes with maintenance we will continually check your website performance and the bug issues all the time.
The consultation duration will be a minimum of 30 minutes.
Nowadays, it is proved only a strategic marketing Digital Marketing plan can increase sales for your business.
Businessman believes in return, so we figure out how to maximize your sales in a cost-effective way.
Our marketing experts will develop the strategy to help you compete with your competitors.