Engage your audience through Social Media Marketing.
Reach your target audience grow your business.
Increase your sales with Social Media Marketing
Especially in this day and age, social media marketing plays a significant role for every business. Every business's top marketing objective is to generate high-quality leads and gain quality customers. It is possible to reach a large and relevant audience through social media marketing with little effort.
Social media marketing is one of the cost-effective ways to promote your brand. Our Social media marketing strategy will help you drive more sales at a low cost; an organization can compete with competitors. Almost every business has its social media pages, but not all succeed. We will create an effective social media marketing strategy.
Our hidden strategy is more tricky to make high CTR and more impressions. We design every content meaningful and informative to an audience. More impressions can't generate more traffic. We can finger out how an ad campaign will make more successful.
Our experts can assist you in creating organic traffic to tour businesses and websites. Increasing your sales is a trick, not spending money or energy. Our experts understand when and how the process of increasing sales. You can get a free consultation to talk with our experts below form.
What we do for our clients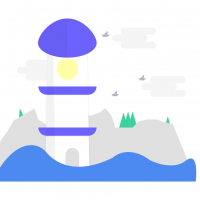 Our Social Media Strategy
Our Strategy is to know about a company's vision its business objectives to achieve measurable results. If a vision and objective are not in place, it is impossible to determine success and ROI.
Social Media Content Creation
Social Media content creation can ensure that each content is curated with the right brand voice and message. Brands have their own stories to convey to their audience, so we are sure the message engages and attracts the right audience.
Facebook advertising is fascinating in our current digital age. Our mission is to place you in front of your ideal audience, regardless of whether you require assistance developing the right message or identifying your targeting parameters.
Instagram Marketing offers one of the highest growth potentials available in today's social era of everything from video to images. We create Instagram ads that are cost-effective and meaningful to the target audience.
Linkedin advertising play one of the most sophisticated B2B tools in the industry. We assist our clients in driving their traffic on the website, creating brand awareness and high-quality leads.
It might be time to consider getting your brand on the Pinterest platform. It's easy to get people pinning your boards on Pinterest! We can create and manage a return-based Pinterest ad campaign.
People use Twitter to talk about what interests them and consume content they want to read. So to grow your followers, we make sure that your content appeals to your audience and adds value. We will handle your ads campaign with our services while managing and tweeting.
The consultation duration will be a minimum of 30 minutes.
Nowadays, it is proved only a strategic marketing Digital Marketing plan can increase sales for your business.
Businessman believes in return, so we figure out how to maximize your sales in a cost-effective way.
Our marketing experts will develop the strategy to help you compete with your competitors.